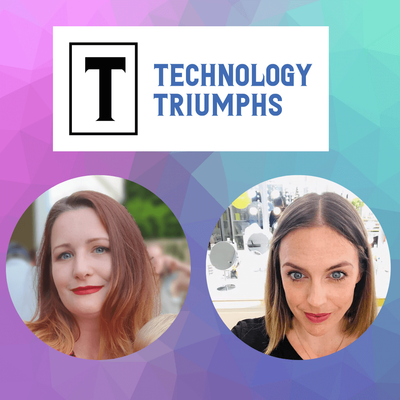 Technology Triumphs is a distance learning based tuition service run by qualified and experienced teachers, Pip Rothwell and Deborah Hayward.
With a focus on Home Education we established in October 2018 to ;
"Make creative learning more accessible to all."
*** CLICK HERE TO ENROL ***
Technology Triumphs has approval under the exam board,
NCFE.
Courses and tuition directly link to the qualifications which are gained 'in house' and are included in the course subscription, removing the need to sit external assessments.
As of August 2020 we can now proudly announce that we have a 100% pass rate on our Creative Qualifications.
Our original Home Ed group who were studying our Mixed Media option, received their pass results on 20th August and all are now taking their next steps to their varied and amazing career choices.
When you enrol onto a Technology Triumphs distance learning course, you will receive the following:
Termly content given electronically in the form of workbooks
Access to a designated Course Tutor and Course Assessor (Qualified and experienced teachers)
Filmed tutorials
Membership to dedicated Facebook groups with regular competitions for students
Termly written and personal feedback from your Course Assessor
Registration and Certification (and ALL exam fees included) with the exam board, NCFE.
For an explanatory video on how our courses work
- please click here:
Distance Learning Provisions
We currently have the following Distance Learning packages available with limited spaces due to begin in September 2020
*
*** CLICK HERE TO ENROL ***
Level 1 Award in Creative Craft Cookery

Level 1 Award in Creative Craft Textiles

Level 1 Award in Creative Craft (with a specialism in Jewellery)


Level 2 Certificate in Creative Craft Cookery

Level 2 Certificate in Creative Craft Textiles

Level 2 Certificate in Creative Craft (with a specialism in mixed media)